A NEW WAY TO
LEARN ABOUT THE WORLD
Your reliable resource for accurate, award-winning, proprietary learning videos on




countries, cultures, business, and global topics.






Stream unlimited videos. Less than $17 per month for a virtual passport to the world.
Atma

Insights

is a simple, easy way to learn your resource for award-winning videos relevant, reliable, and engaging an expanding library of videos you won't find anywhere else your virtual passport to the world
Get FREE access to select popular videos.
View all
Explore deep dives into
Countries, Business & Global Topics
What the Judges are saying…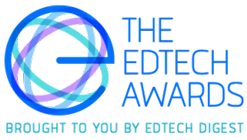 The EdTech Awards recognizes people for outstanding contributions in transforming education through technology to enrich the lives of learners everywhere.
Featuring edtech's best and brightest, the annual program shines a spotlight on cool tools, inspiring leaders, and innovative trendsetters across the K-12, Higher Education, and Skills and Workforce sectors.
EdTech Awards 2022

"The North America Business Elite Awards are always a highlight for me, shedding light on companies across the nation, especially with consideration of the challenges all businesses and all industries have faced over the last year is such an honor. I offer a sincere congratulations to all of those acknowledged in this program and hope you all have a fantastic year ahead."
Awards Coordinator, North America Business Elite Awards 2021

"Atma Insights is a Netflix-style solution for global learners offering unique content for educators and students in a format that crosses borders and expands options."
American Business Awards Judge

"Atma Insights is a savvy business solution and a helpful app that meets global learning needs. It provides professional learning solutions with great content for global businesses, providing important knowledge related to global business and insights into culture and diversity" so users can "be successful in business in each country."
American Business Awards Judge

"Atma Insights provides professional learning solutions for education, helping educators access reliable, unbiased, accurate videos in a cost-efficient digital solution that meets the expectations of tech-savvy students. It is a good example for implementing professional solutions for both students and educators, delivered at the exact right time for online learning."
American Business Awards Judge

Atma Insights won an Honorable Mention for Mobile Learning in the 2020 International E-Learning Awards, Business Division.
Honorable Mention for Mobile Learning
Start your journey.
No commitments. Cancel anytime.
Monthly
$ 24.99 / month
---
Unlimited access to library
New videos added every month
Access on all your devices
Annual
$ 199 / year
---
Unlimited access to library
New videos added every month
Access on all your devices
Free Access
---
Limited access to library
Access on all your devices
If you cancel, service access will terminate at the end of the current paid billing period. If you cancel during the free trial, access will remain until the end of the free trial period.
There is no refund for early termination.
Frequently Asked Questions
It's simple! A monthly or annual subscription provides you, as a single user, unlimited access to our expanding library of videos—anytime and on any device.

Looking for a group or team option? Learn more!
Looking for access for your students? Learn more!
Once you are logged in, click on your profile in the top right corner to access your account details, payment options, and receipts.
Our rich, award-winning learning content is developed according to methodical internal guidelines by our team of country, culture, and global business and subject-matter experts.
Our experts are diverse in terms of race, gender, age, ethnicity, religion, geographic location, perspective, and experience.
They are accomplished businesspeople, academics, and writers.
Each possesses a master's or PhD in business or the human sciences.
All have extensive practical experience working and living in-country.
The latest business and cross-cultural academic theory is integrated seamlessly into reliable content that brings each topic, country, and culture to life. And as a result, we're a recognized leader in the field of global business, country, and cross-cultural knowledge.
Our content is the collective result of our team's hive mind rather than the product of a single author. We appreciate that our users—professionals, educators, students, and global enthusiasts—rely on our editorial integrity and value the unbiased, seasoned insights from our team.